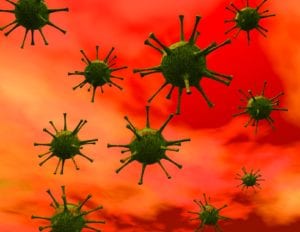 To my Clients:
I hope this communication finds you well. First and foremost, please be sure to take all precautions to stay healthy during these uncertain times. You can rest assured that my office and staff are dedicated to serving your best interests and protecting your assets. I have direct communication with the Court and the Trustee's office on all matters and they too are doing everything possible to accommodate your health and bankruptcy case concerns. The directives from the Court and the government are changing often and I am doing everything I can to keep up with said directives.
My staff and I will make sure that your bankruptcy cases are processed routinely as we navigate this unprecedented health crisis. In general, you should know that if your bankruptcy case is open, your assets are protected by the Automatic Stay. In other words, no creditor can move to repossess and asset or foreclose on your property without further Order of Court. Even if you are unable to make Chapter 13 plan payments, a creditor must first ask for a hearing and seek a further Court Order to dispossess you of any asset. Rest assured that the Court will be keenly aware of the forthcoming financial struggles and problems that arise in these bankruptcy cases.
Please contact my staff via email at any time with specific questions. We are working to route phone calls remotely, however, email is the best form of communication during this time.
Clarissa Bayhurst  clarissa@mrdebtbuster.com
Kristen Dennis kristen@mrdebtbuster.com
Katie Schwartz katie@mrdebtbuster.com
Dan Foster dan@mrdbebtbuster.com
Stay healthy and take care.
Dan
Is Foster Law Offices Open?
Yes, we will remain open and operational as the law permits. The best way to reach staff is via email during normal business hours. We are working to route our phone system. Until this process is completed, we recommend you use our contact form or email (see above) – and we can call you directly.
I need to file bankruptcy. Can I still schedule a free consultation?
Yes! During this time, you can schedule either a "face-to-face" in-office consultation or a telephone consultation with a licensed bankruptcy attorney. If you have documents that you would like the attorney to review prior to telephone consultation – please email them to dan@mrdebtbuster.com and place your name in the subject line.
Do I need to attend my 341 Hearing?
No – you will not attend your 341 Hearing at the scheduled location that you received on the notice. The procedures and directives are changing almost daily from the Courts. We will ensure that your case is processed and your rights are protected no matter the situation. As this situation is extremely fluid, my staff will alert you in advance as to whether your hearing is going to take place via telephone, or completely rescheduled. Again, your rights and your property will be protected the Automatic Stay and my office. Please call for further directions relative to your specific case and situation.
Yes. Bankruptcy cases are filed electronically. We will continue to file cases as normal.
Do I need to continue to make my Chapter 13 plan payments?
Yes. Wage Attachment Orders and ACH will remain in place pending further Court Order. If you mail in your monthly payments to the Trustee – you should continue to do so as normal. We completely realize that this situation has incredibly devastating and deep impacts relative to the economy everyone's source of income. Right now, we do not have a "perfect" answer for you cannot make your plan payments. We can tell you that there are many people that have had their income compromised and the Court is certainly aware of these problems. So long as your bankruptcy case is open, your rights and property are protected by the Automatic Stay. In other words, no creditor can seek for repossess or foreclose on any of your assets without further Court Order. Rest assured, in these uncertain times, the Court will ensure that you have every opportunity to retain your assets and "fix" any case delinquencies over time. We will be with you every step of the way as to addressing those concerns.
I have been laid off or placed on temporary unemployment. How does this affect my plan?
If you are in an active Chapter 13 bankruptcy and have been laid off:
1. Less than 2-3 weeks? If so, please email clarissa@mrdebtbuster.com and mail in your plan payments to the Chapter 13 trustee during this time. We will not change your wage attachment as you plan to return to work.
2. More than 2-3 weeks? If so, please contact our office. We will need to gather additional information from you so we can attach your UC wages.
How can I send you documents?
You can mail documents to:
Foster Law Offices, LLC
1210 Park Avenue
Meadville, PA 16335
You can also fax or email documents (signature pages excluded) to:
FAX: 814-724-1158
EMAIL: dan@mrdebtbuster.com