Corporate Bankruptcy | Business Reorganization
A Chapter 11 case is a process. It begins with a consultation. At this meeting, Attorney Daniel Foster will discuss in depth your unique financial situation, goals, issues and desired outcome.
At Foster Law Offices, we offer ALL potential clients a FREE initial consultation, this includes consultations for businesses considering filing for protection under Chapter 11 of US Bankruptcy Code.
Once it is determined that a Chapter 11 filing is the appropriate solution, a voluntary petition is filed with  the United States Bankruptcy Court.
Eliminate Credit Cards & Medical Debt
In addition to the petition, the Court will also require the Debtor(s) to file the following financial documents:
schedules of assets and liabilities;
a schedule of current income and expenditures;
a schedule of executory contracts and unexpired leases;
a statement of financial affairs.
a written disclosure statements
plan of reorganization
There is no need to worry about the complexity of these documents. Rest assured, we will work with you to gather the information necessary to complete these documents and file them in accordance with the guidelines set forth by the Court.
Reorganize Your Debt & Stay Operational 
As for continuing your daily operations, in most cases, the debtor will keep possession and control of its assets while undergoing a reorganization under Chapter 11 of the Bankruptcy Code.
The ultimate goal of the Chapter 11 plan is to have creditors agree on a binding repayment plan.  Specifically, the goal is the creation and confirmation of a plan  which is mutually beneficial to both the debtor and key creditors.
Chapter 11 Bankruptcy in Pennsylvania
Chapter 11 bankruptcy is a form of bankruptcy reorganization. Individuals, corporations and partnerships can file for Chapter 11 bankruptcy. In fact, it is the usual choice for large and even small businesses seeking to restructure debt as there are no debt limits.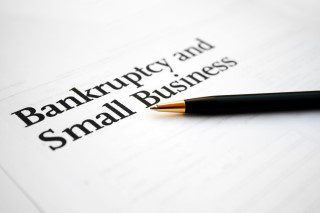 Benefits of Chapter 11 Bankruptcy
There are several benefits of filing for bankruptcy under this code. First, the debtor usually remains in possession of its assets, and operates the business under the supervision of the United States Bankruptcy Court and for the benefit of creditors.
A Trustee may be appointed, however, if the debtor's management skills are lacking during the term of the plan. It is important to note that a plan must be approved or affirmed by creditors, whose "votes" and "class" is based upon the characteristics of their claims.
If a plan cannot get the "votes" to confirm a plan, there are other alternatives, but the likelihood of success may decrease. Chapter 11 bankruptcy plans tend to be very flexible. In other words, each case is unique; there are certainly no "routine" Chapter 11 cases.
Given the complexity of crafting and executing a successful Chapter 11 plan of reorganization, it is highly recommended that creative and experienced counsel be retained for such litigation.
Foster Law Offices, LLC can assist individuals, partnerships and corporations in Pennsylvania with filing for Chapter 11. For more information, contact Foster Law Offices to schedule a consultation.
How do I file for Chapter 11 Bankruptcy?
Filing for bankruptcy can be complex, as there are several rules and procedures involved. The first step in filing is to contact a licensed Pennsylvania bankruptcy attorney.  
Contact Foster Law Offices today
for your free, personalized consultation. Our firm can provide a creative Chapter 11 solution to even the most complex business problem.
If you are looking for more information regarding filing for Chapter 11 bankruptcy – check out the United States Bankruptcy Courts' website for more information.
What information do I have to provide?
The voluntary petition includes the debtor's name(s), tax identification number, location of principal assets and request for relief under the United States Bankruptcy Code.
Our firm will work with you to gather bank statements, financial documents, lists of assets and additional information required by the Court.
Attorney Cook is fantastic. He put us at ease and handled everything so we could focus on running our business. When the process was complete we were in a much better position than when we started and we are forever grateful. Highly recommend Ron & the team at Foster Law Offices!
Schedule Free Consultation