Erie, PA Bankruptcy Lawyer | Erie County Debt Relief Law Firm
Looking for a local Erie bankruptcy lawyer? Foster Law Offices, LLC is pleased to offer professional, local, legal representation to the residents of greater Erie County. Our service areas include: the City of Erie, Millcreek, Fairview, East Springfield, West Springfield, Girard, Summit, Waterford and North East, Pennsylvania.
We offer convenient payment plans to fit every budget and the INITIAL BANKRUPTCY CONSULTATION IS ALWAYS FREE. If you are struggling with debt, make the call. The team at Foster Law Offices, LLC would love the opportunity to assist you with obtaining the debt relieve you deserve.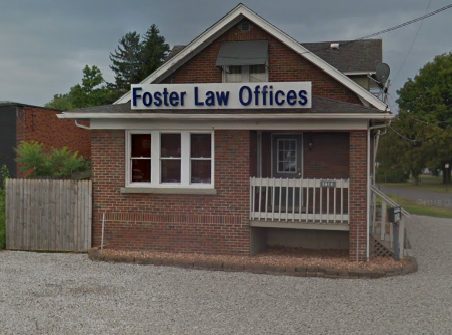 Erie Office Address
5614 Peach Street
Erie, PA 16509
Phone: 814-455-5890
Open by Appointment Only
This location is open by appointment-only. Please do not leave payments or documents in our Erie office mailbox. Rather, all packets, payments  and documents should be mailed to 1210 Park Avenue, Meadville, PA 16335. Alternatively, you can contact us to schedule a time to drop off documents directly to the attorney.
Why Choose Foster Law ?
We know you have a choice and we thank you for considering our firm. Here are some key reasons why you should hire Foster Law Offices as your bankruptcy lawyer.
Experienced. Attorney Dan Foster has been a bankruptcy lawyer for over a decade. Equally important, his bankruptcy staff (head paralegal and operations manager) have worked with him for ten years! Together, the Foster Law team has successfully helped hundreds of individuals get the debt relief they deserve.
Compassionate. We get it, suffering with debt is difficult. Therefore, our firm is committed to serve you from the initial consultation to the final discharge. Rest assured, when you choose Foster Law Offices, you will receive support, direction and compassion for your situation.
Affordable Payment Options. Foster Law Offices offers affordable, flexible payment options for every budget. All filing fees are determined at the initial consultation and vary based upon each case. Contact us today to schedule your free bankruptcy consultation.
Erie Federal Courthouse
If you filed for bankruptcy in Erie County your 341 Meeting of Creditors will be held at the Erie Federal Courthouse. The federal courthouse is located at:17 South Park Row Erie, PA 16501. Security will direct you the meeting room when you get there. Click here for directions.
If you have a ZOOM hearing scheduled, please click the icon below for more information & directions.