Bankruptcy Lawyer Erie PA | Debt Relief Attorneys
Looking for an Erie bankruptcy lawyer? Foster Law Offices, LLC offers professional, bankruptcy legal representation to the residents of Erie County. Our bankruptcy law firm is focused on offering LOCAL & PERSONALIZED representation to our service area. Our firm proudly represents debtors in Erie, Fairview, Girard, Waterford, Summit & Millcreek. In addition, we also serve East Springfield, West Springfield, Corry, Edinboro and Union City, Pennsylvania.
In 2016, we moved our location from West 26th Street to Peach Street to better serve our clients. Our new offices are conveniently located on the 5600 block of Peach Street in Erie, PA. Our firm is located in a brick building, across the street from the Superior Toyota dealership and diagonal from the large LECOM facility. Off street parking is available at no charge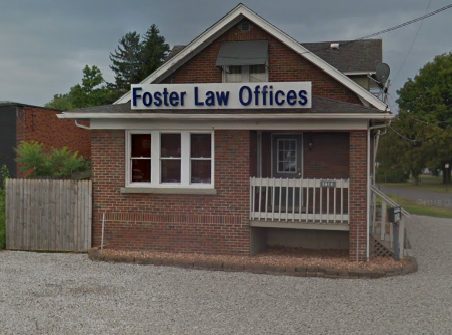 Erie Office Address
5614 Peach Street
Erie, PA 16509
Phone: 814-455-5890
We Love Google Reviews!

Licensed Bankruptcy Lawyers
The bankruptcy lawyers at Foster Law Offices, LLC are licensed to practice in the State of Pennsylvania. Our attorneys have successfully represented thousands of individuals in the Western District of Pennsylvania Bankruptcy Court. If you live in Erie County, Pennsylvania, this the district in which your case will be filed.
After meeting with an attorneys (click here to schedule a free consultation), our staff will create a "draft" of the bankruptcy petition, working with you to gather the documents necessary to complete your case. This includes: 2 years of tax returns, pay advices, and retirement/social security statements, to name a few.
Upon completion of your case, your 341 meeting of creditors will be scheduled. This is typically the only hearing individual debtors will attend and in most cases lasts less than 20 minutes, plus the attorney is there to advocate on your behalf.
341 Meeting of Creditors
In most cases, individuals filing for personal bankruptcy in Erie County, Pennsylvania will attend their 341 meeting of creditors hearing at the US Federal Courthouse in Downtown Erie on Park Avenue. The Federal Courthouse is located in the square in downtown by Gannons' Hammermill Center (be sure to bring quarters with you as the closest parking requires that you feed the meter).
Following the hearing, the length of time to the "finish line" and process can vary based upon the Chapter filed (see difference between Chapter 7 and Chapter 13 bankruptcy) and the specifics of the case.
In the end, however, the goal is to obtain a "discharge" of specific debt, providing the debt relief and fresh start you were seeking when you first met with our office.
If your 341 Meeting of Creditors is scheduled to be held via ZOOM. Please click the icon below for additional information.